Saves time and money with integrated security
The new generation of devices now also offers solutions for control cabinet construction:
One of the highlights of the new device generation is the CITEL DACF25 series, a type 2 spd for primary protection of single-phase and three-phase networks in the main power supply. The special feature of this series is the integrated and monitored back-up fuse, which makes the use of an additional external back-up fuse unnecessary. For the planner this means more planning security (subject of design and selectivity) and for the commissioned electrical company a simplified installation (less space required with installation still conforming to standards).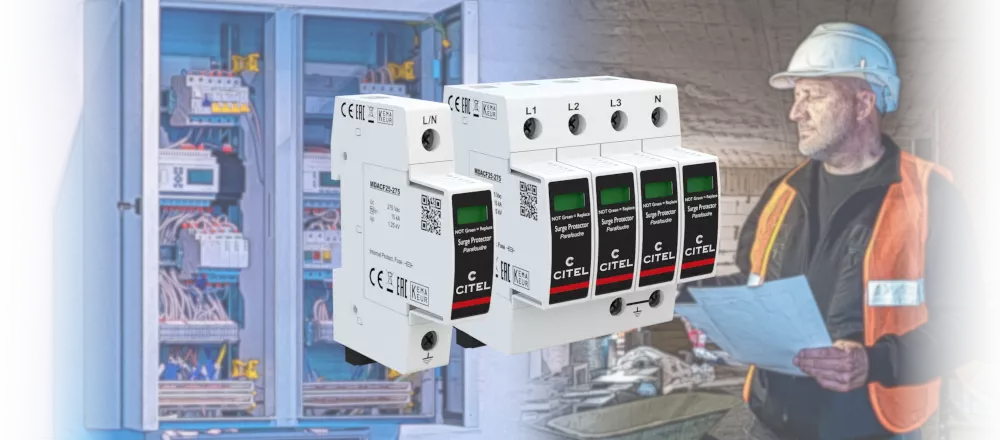 The still integrated, but completely newly designed thermal cut-off device also ensures faster shutdown and allows for reinforced insulation. A mechanical indicator signals the activation of one of the two disconnecting devices described above. Optionally, the device can also be equipped with a potential-free remote signalling system for integration into the building management system. Available on request.



CITEL thus remains true to its principle - "Innovative surge protection" - and complements this with useful service measures.