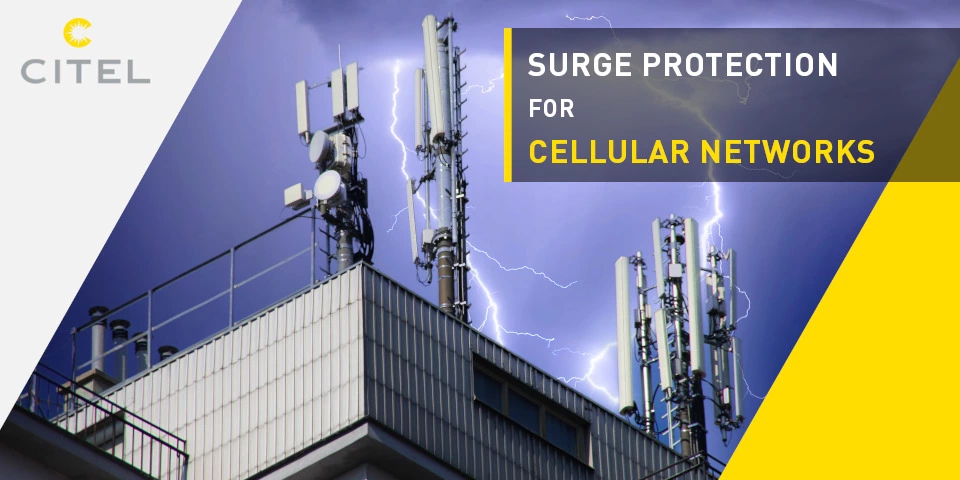 Cellular communications systems are particularly exposed to lightning phenomena. The greatest danger is a direct lightning strike to the antenna mast. Mobile technologies used in cellular networks, such as GSM, UMTS, LTE and nowadays 5G, must take this risk into account to ensure their continuous availability. CITEL offers several technologies to protect mobile radio equipment against surges to meet the various operational requirements.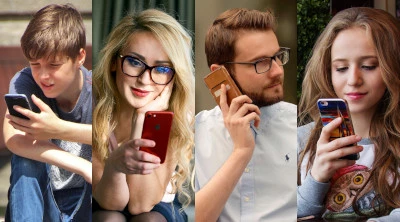 Cellular communication via smartphone, computer or tablet has become an integral part of social and professional life. Statistically, 97% of 14 to 39-year-olds already own a smartphone today. And every year, technology becomes more important.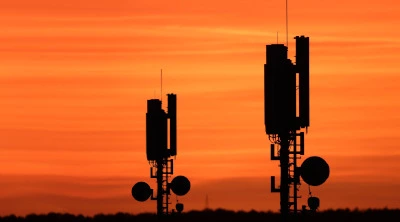 At the end of 2019, the number of antenna sites was 81,282, mostly base stations covering technologies such as GSM, UMTS and LTE. Accordingly, the number of radio base stations increased to 190,595 in 2019. And with 5G, there will be even more.
---
The assurance of the system technology must therefore be given top priority and safeguarded without compromise.
---
In order to be able to ensure sufficient protection of all components of the radio transmission technology against lightning events and overvoltages, CITEL Electronics supports its customers already during the planning for the construction of the network infrastructure. Based on the relevant lightning protection zone concept DIN EN 62305, CITEL combines the necessary protection elements from its own product range individually as required.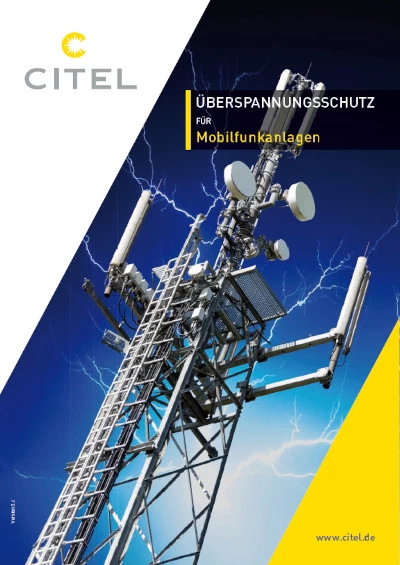 You can find everything you need to know about protecting cellular communications systems in our latest brochure.
From conventionally set up mobile radio systems to "Remote Radio Head" systems, CITEL offers all planners and installers the necessary information and assistance to protect the systems from damage caused by lightning or surges!
SURGE PROTECTION FOR CELLULAR COMMUNICATION