NEWSLETTER
CITEL in new offices: Optimal conditions for order processing, logistics and seminars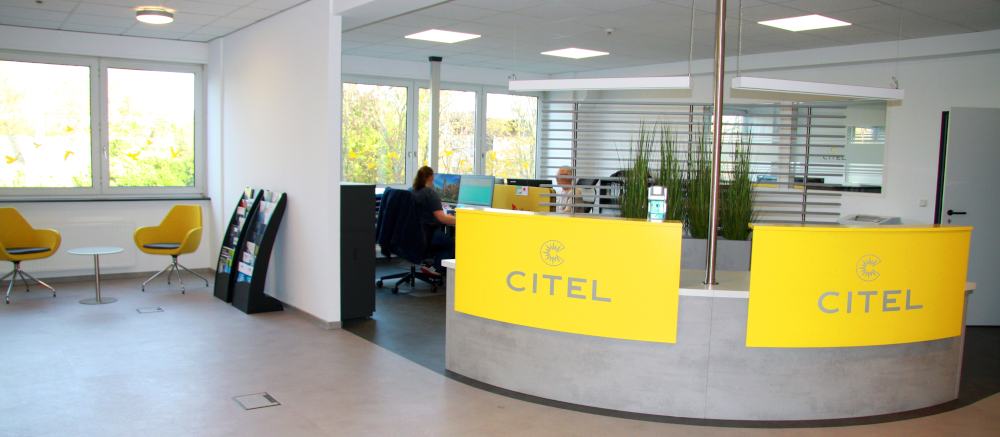 On August 21, 2020, after more than 15 years at the location Bochum Alleestraße, Citel Electronics GmbH moved to Feldstraße.
A historical location on the premises of the former headquarter of the Klaus Steilmann Group, once the largest manufacturer of textiles in Europe. In the new sales, administration and seminar rooms, great importance was attached to the creation of ergonomic working conditions.
Thus, many glass surfaces were integrated into the old building structure in order to ensure an optimal incidence of light. A coherent integrated color concept was developed in the selection of floors, paints and furniture. We would especially like to thank our architects Mr. Herden and Mr. Leidheuser from the "Bürostudio Leidheuser" for the great planning and cooperation.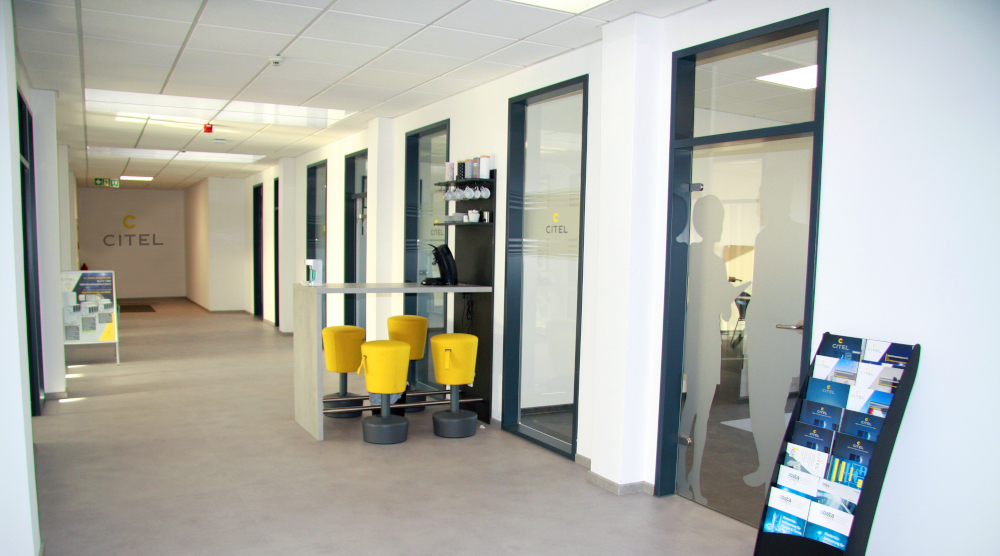 The new location has several advantages.
1. simple and fast logistics
Both delivery and shipping are now even easier and faster. The storage capacities have been more than doubled and the processes optimized. A modern warehouse with the state-of-the-art technology ensures that customers will receive the lightning and surge protection components quickly

2. bright and work-friendly offices
All departments located in Bochum, such as order processing, product management, marketing, export and accounting, now have offices equipped to the latest standards and thus offer state-of-the-art workspaces for optimal teamwork.

3. praxis-oriented seminar rooms
With the move we were able to realise new seminar rooms where information events and training for the planning and installation of the CITEL products will take place soon. Application-related examples with installation exercises deepen the knowledge of daily work.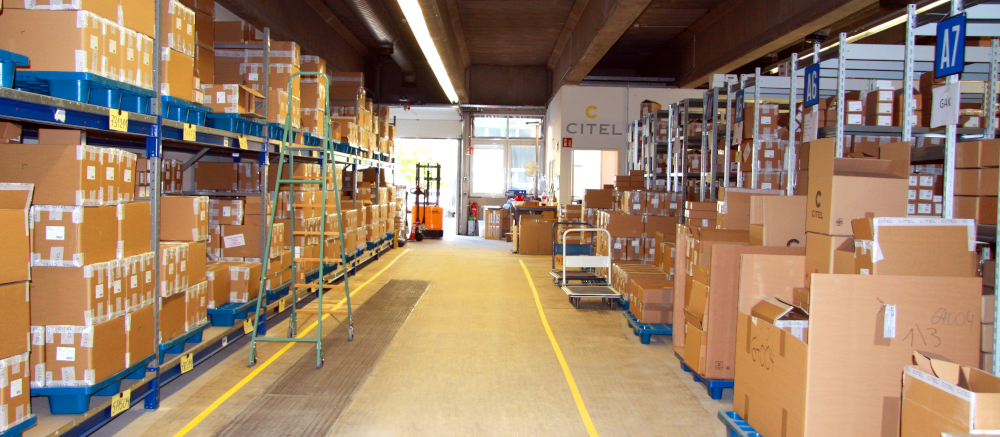 A good access to the traffic infrastructure is given. The A40 freeway with the junction "Bochum-Wattenscheid-West" is only a few hundred meters away and also the train station "Bochum-Wattenscheid" is nearby, just a few minutes' walk away.
As a result of the continuous growth, we have the opportunity to move into this new premises, which are already designed for the future.
We are looking forward to cooperation and invite you to visit us on our new premise
More information read herewww.citel.de
or write us an email toinfo@citel.de

Please note our new address and phone number:
Citel Electronics GmbH
Feldstraße 4
44867 Bochum
Phone: +49 2327/6057-0

The e-mail addresses remain the same, the telephone extensions can be found on the Internet in the contact section.