New string combiner boxes from CITEL
Compact and safe solutions for PV systems

Only correctly operating photovoltaic systems meet the demands of the owners for environmentally friendly electricity and an economic performance of the system.
With the new series of string combiner boxes for 2 MPP-Tracker - CiPlug2 -, CITEL offers an optimal solution for lightning and overvoltage protection of small and medium-sized PV systems. The basis for the revision of the existing string combiner boxes was the new revision of the DIN VDE 0100-712:2016 and IEC 60364-7-712:2017, which describes the "Requirements for special installations and locations - Photovoltaic (PV) systems". Among others, "work under voltage" is also described there.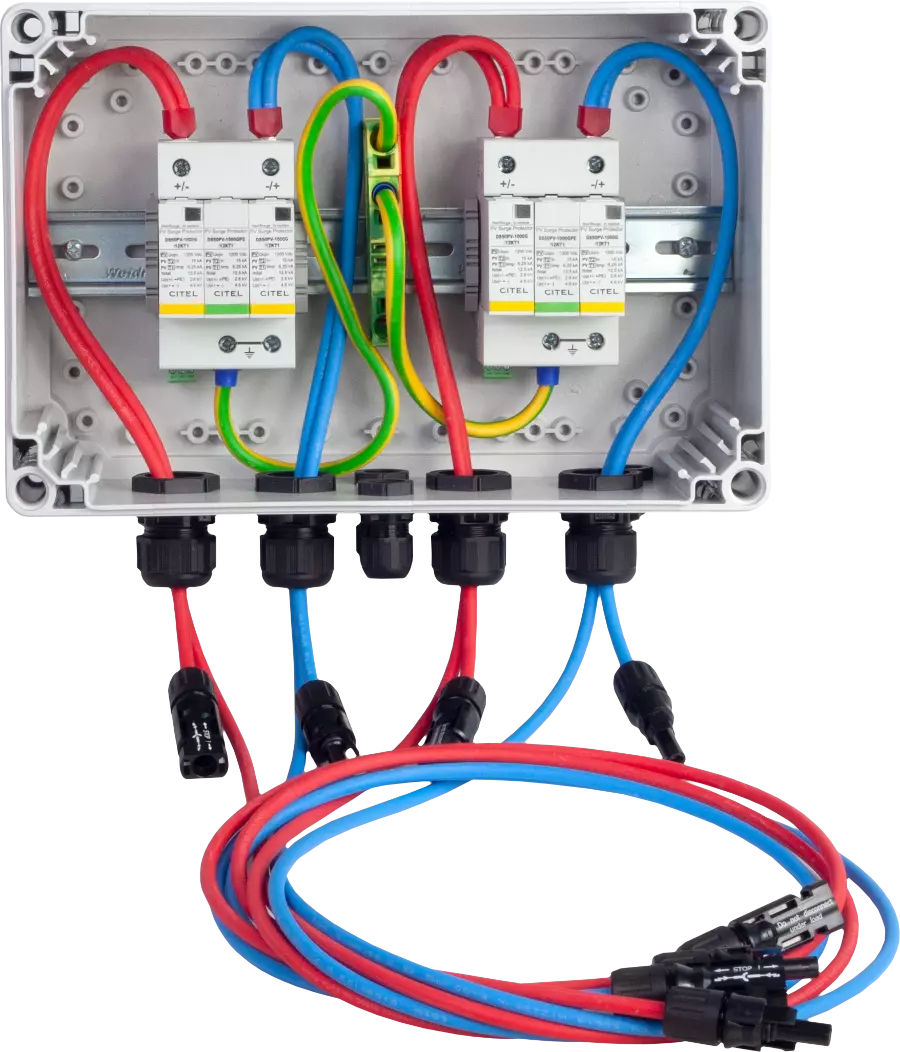 Fig.: CiPlug2 with combined spd type 1+2
As an innovation, overcurrent protection for parallel strings (string fuses) was made obligatory. Furthermore, the standard describes that overvoltage protection on the DC side is mandatory if such protection is also required on the AC side. The change in the standard increases the requirements for safety in PV systems.
Particularly noteworthy are the small dimensions of the new string combiner boxes, which are optimized for installations on roof top systems in residential areas. The new devices with IP65 protection are equipped with pre-assembled solar cables and MC4 plugs, enabling the solar installer to mount them quickly and safely.
The inverter's MPP tracker is specially protected, which is related to the maximum system voltage of 1,000 V. Depending on the configuration, the CiPlug2 is designed for use in applications with or without external lightning protection systems. The devices are available in 4 different versions, individual solutions are available on request.
With the new string combiner boxes, we at CITEL provide a space-saving, safe and economical solution, especially for small and medium-sized PV systems.