NEWSLETTER DECEMBER 2021
Powerful CITEL lightning and surge protection in the smallest of spaces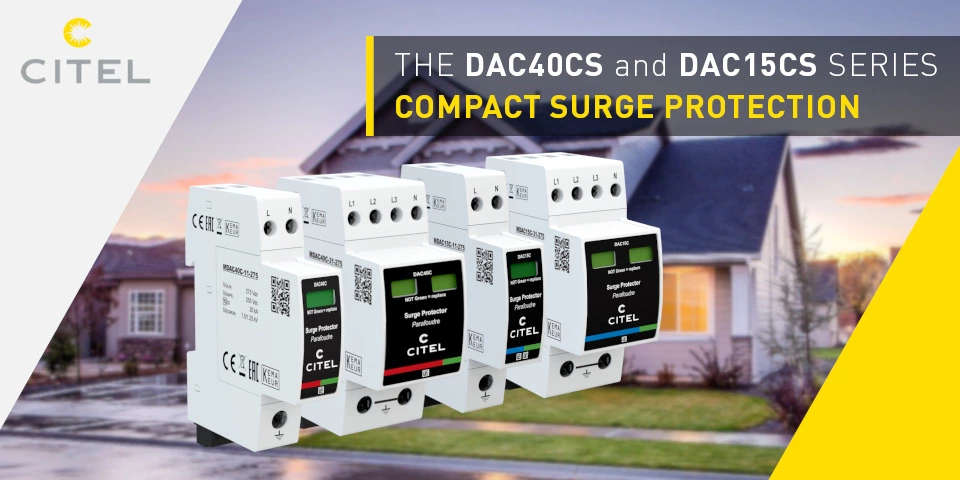 In practice, it regularly happens that a powerful surge protector is to be installed, but the space available is very limited. This can be the case, for example, in the control cabinet, in the sub-distribution of apartment buildings or in the charging station.
CITEL has developed the DAC40CS and DAC15CS series for this purpose. With only 2HP for the three-phase version and only 1HP for the single-phase solution, CITEL offers one of the smallest pluggable compact surge arresters type 2 or 3 on the market. The series usually do not require an additional external back-up fuse and have been mechanically designed for top-hat rail mounting.
The DACC series is available for all common mains types, such as TNC, TNS, TT with nominal voltages in the AC range from 120 to 230 to 400V. A potential-free contact enables the implementation of remote signalling.
Turning your challenges in practical applications into requirements for our products is one of the goals in the further development of our products. This is how the DACC series came into being, which convinces not only with its small space requirement but also with its powerful performance.
Well in the picture with CITEL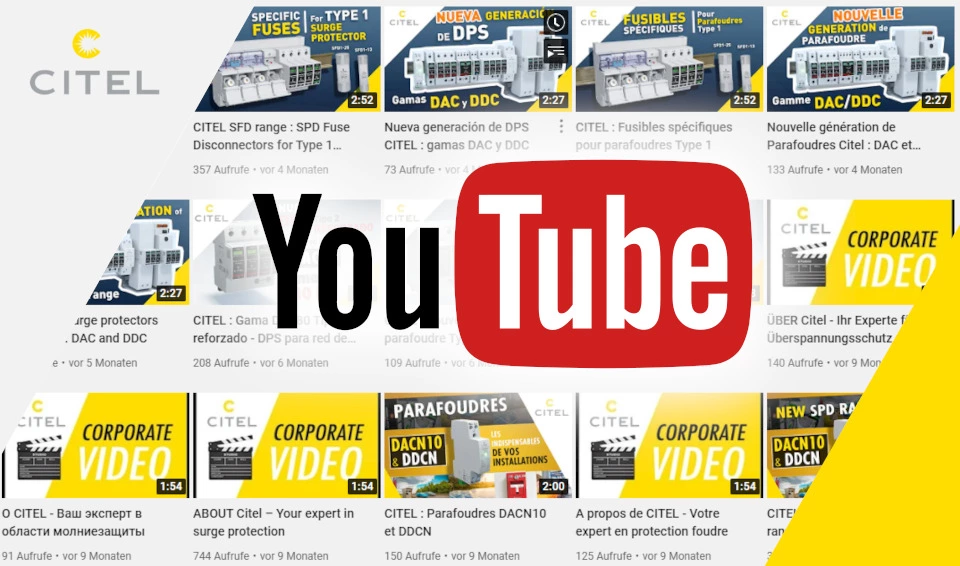 Technically high-quality lightning and surge protection products that require explanation need highly professional and well-explanatory marketing tools. CITEL offers a series of videos on its website and on YouTube about the various applications.
For example, a new video film on regenerative energies has just been completed. It shows applications from solar systems to electric mobility. Many films are also available in the corresponding foreign language. It is worth a look.
CITEL at eMove360° Europe 2021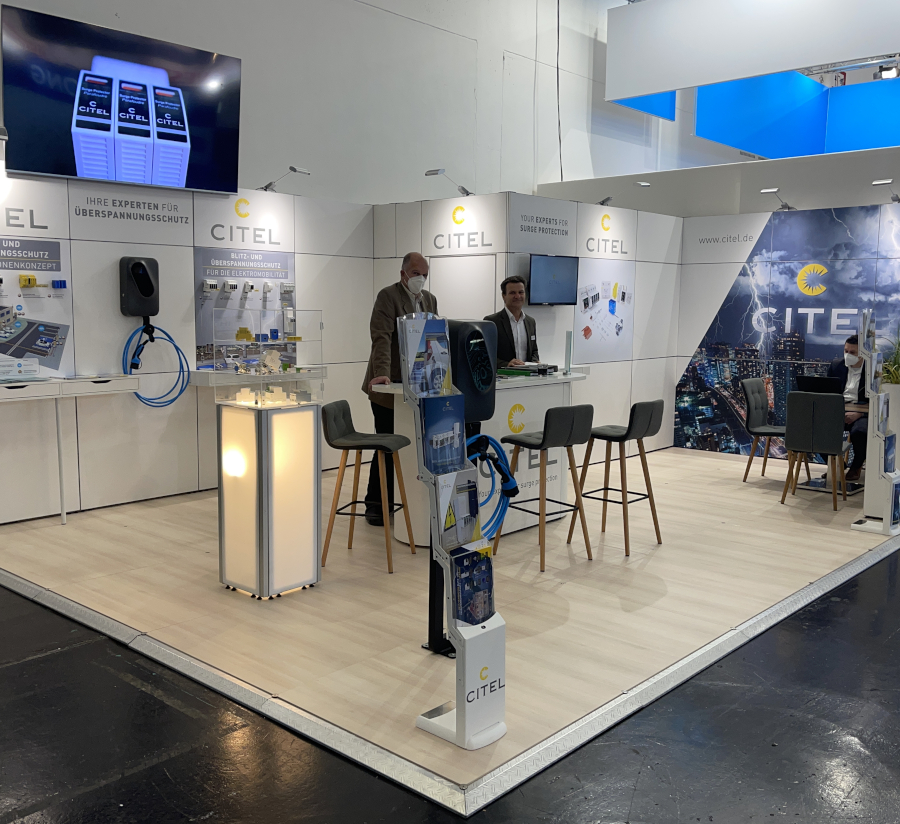 CITEL exhibited again this year at the leading trade fair for electromobility. This international trade fair with associated conferences took place from 16.11. to 18.11.2021 at the exhibition centre in Munich.
Many national and international manufacturers presented their solutions for the mobile future. CITEL also focused on applications in the field of electromobility and was able to make further interesting contacts.
Next year, eMove360° Europe 2022 will take place from 05.10. to 07.10.2022 on a much larger area in Berlin. We look forward to presenting you with interesting news with a lot of drive for e-mobility again next year.